Displaying items by tag: Dynamics 365 and Microsoft Flow
Tuesday, 04 December 2018 00:36
Running multiple business applications is a common practice nowadays, and it is often labor intensive or darn near impossible to make your applications talk to one another. This often leads to an awful lot of open tabs as you perpetually switch between applications updating information, or worse yet data becomes disconnected and disparate.
Microsoft has published their Business Application Platform including Flow, PowerApps and Power BI which are powerful tools that you can use to seamlessly allow your applications to talk to each other. Maybe even more importantly, these applications combine and merge the data from multiple applications, making the most out of your data.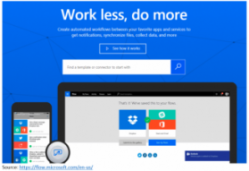 Think of Microsoft Flow as a bridge which connects your applications and performs Actions automatically based on specified Triggers.
There are many out of the box Flow templates, built on applications used daily, which can be consumed. Additionally, you can create your own multi step Flow across several apps using supported Actions and Triggers.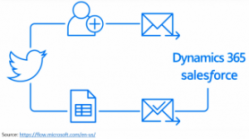 Save time and invest your energy in other areas which require your focus. Let Microsoft Flow handle it, by sending you a notification about something which requires your attention, managing backend processes which up until recently were done manually, handling approvals…just to name a few. All of this can be done from the web, your phone or tablet, or even from your inbox! The functionality afforded by Microsoft Flow works with records stored in SharePoint, Dynamics 365, Tweets and over 100 other applications. The image below is just a small sample of the applications that you can connect with Flow.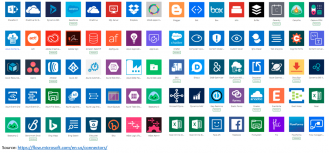 Microsoft Flow is the simple, no-nonsense way to get technology talking. So, what are you waiting for? Embrace it! Drop us an email at This email address is being protected from spambots. You need JavaScript enabled to view it. to learn even more about Microsoft Flow, and how it can benefit your organization today!