2021/2022 INNER CIRCLE FOR MICROSOFT BUSINESS APPLICATIONS
The Microsoft Inner Circle partners represent the top 1% of Microsoft Partners around the World that drives more than 30% of the Worldwide Cloud Revenue with Microsoft Dynamics 365. As part of this elite group of companies, WebSan Solutions Inc. is recognized for its achievements on fiscal year 2020, its dedication to its customers, and innovation around the Microsoft Cloud.
2021 MICROSOFT PARTNER OF THE YEAR - DYNAMICS 365 BUSINESS CENTRAL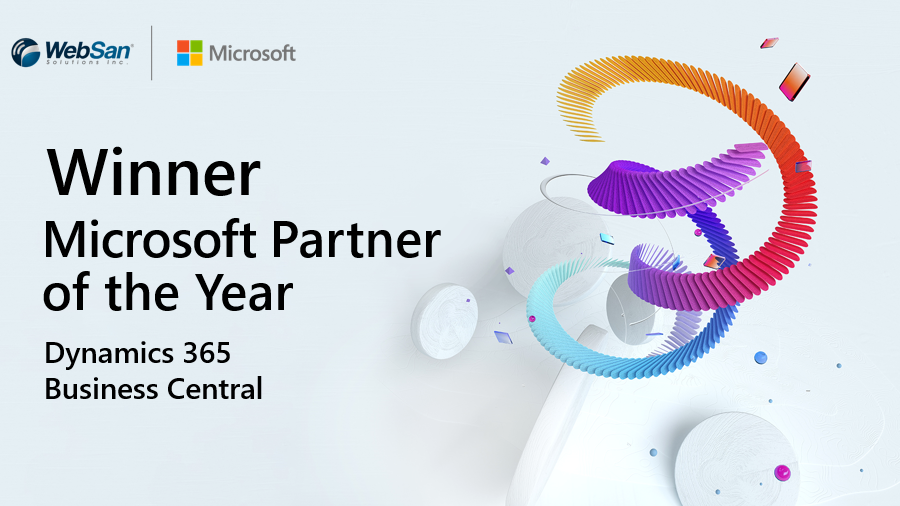 The Microsoft Partner of the Year Awards recognize Microsoft partners that have developed and delivered outstanding Microsoft-based solutions during the past year. Awards were classified in various of categories, with honorees chosen from a set of more than 4,400 submitted nominations from more than 100 countries worldwide. WebSan Solutions Inc. was recognized for providing outstanding solutions and services for Microsoft Dynamics 365 Business Central.
The Dynamics 365 Business Central Partner of the Year Award recognizes a partner that excels at providing innovative and unique customer solutions centred on Microsoft Dynamics 365 Business Central.